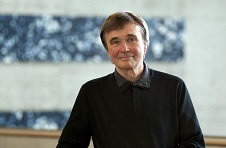 At the EuroFedLipid Congress professor Kai Simons, founder of biotech start-up Lipotype GmbH and Honorary Chairman of biosaxony e.V., was interviewed on the enormous potential of Lipidomics for medical and industrial applications.
Lipoytpe GmbH is a spin-off from the Max Planck Institute for Molecular Cell Biology and Genetics in Dresden and provides comprehensive, quantitative and structural lipid analyzes for clinical and biological samples in a high throughput. Application areas are, among others, Clinical researchers, pharmaceutical and biotechnology companies, basic researchers and industrial biotechnology.
The full interview is available on the website of the Wiley Online Library or can be read in the attachment below.
Photo: Professor Kai Simons