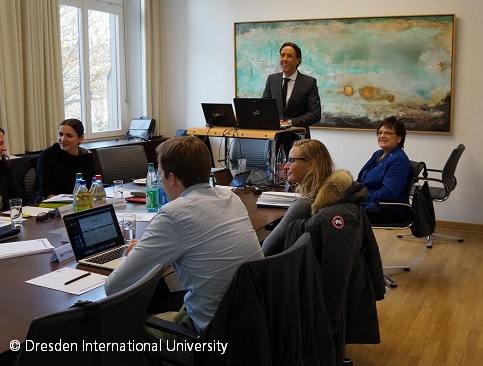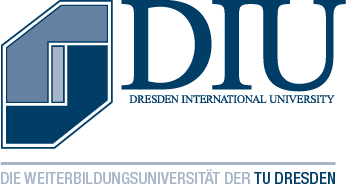 The Master's Program in Clinical Research is provided by Dresden International University in collaboration with Ben Illigens, MD, Harvard Medical School. The aim of this 2-year program is to gain excellent skills in the principles and practical conduction of clinical and translational research. The directors, Dr. Illigens from Harvard and Dr. Timo Siepmann, Dresden University Hospital created a unique program that integrates Harvard's Principles and Practice of Clinical Research course into a highly interactive web 2.0 and video conferencing based Master's program which, upon successful, completion grants its graduates a certificate from Harvard Medical School, and an internationally accredited Master of Science degree.
Our program uses various novel web 2.0 based tools of learning to create excellent conditions for collaborative and long-distance learning. These learning tools include weekly 3-hours interactive live lectures using cutting-edge video conferencing technology, an online discussion forum, optional sessions through chat and video conference, case based learning, regular assignments and multiple choice tests as well as interactive learning software and intensive work shops and group projects. Our lecturers are faculty from Harvard Medical School and Harvard School of Public Health as well as faculty from Dresden University of Technology. Additionally, we are proud to have editors from the New England Journal of Medicine and directors of leading American pharmaceutic companies such as Sanofi and Genzyme to teach within the PPCR course. Also, we provide very individual training as our team consists of more than 20 faculty members from Harvard and more than 30 teaching assistants.
The basic principle of our program is the idea of collaborative learning: "There is no right or wrong - our aim is not just to teach facts but to learn together and to develop novel ways of learning in a highly interactive setting. We are convinced that this multi-modal, international and collaborative concept constitutes the future of scientific learning and provides the unique opportunity to create a global network of clinical researchers" say DIU program directors Dr. Illigens and Dr. Siepmann.
Our students are from various places around the globe including Boston, Berlin, Rio de Janeiro, Lima and Mexico City.
Application deadline for the 2015 Master's class is JANUARY 31st, 2015.

All questions on our program can be directed to our project manager Simone Krautz:
Simone Krautz
Phone: 0351 - 40 470 121
Fax: 0351 - 40 470 110
E-mail: clinical.research@di-uni.de
www.di-uni.de
editorial office:
Anja Vogler
anja.vogler@di-uni.de
0351 – 40 470 103
anja.vogler@di-uni.de
Also questions can additionally be directed to our program directors
Dr. Ben Illigens: illigens@ppcr.hms.harvard.edu
Dr. Timo Siepmann: siepmann@ppcr.hms.harvard.edu