There is an urgent and global need for the development of efficient bacterial vaccines. An urinary tract infection for example can be lethal for hospitalized patients. The German and Danish project consortium will join their different expertise in designing and testing a glycosylated bacterial vaccine protein. They will optimize it for immunogenicity and selectivity. "This will be the first vaccine designed in this way." explains project leader and GlyProVac's CEO Anders Boysen.
In a collaboration with the test facilities of Odense University Hospital GlyProVac will develop a vaccine protein with optimized O-linked protein glycosylation. Such proteins are particularly immunogenic and GlyProVac is specialized in the discovery and validation of this new class of antigens. For the SVEET project, GlyProVac will mature their vaccine antigen GPV02 which targets the bacterial E. coli family causing not only simple urinary tract infections, but also severe and often lethal infections in patient risk groups. This optimized vaccine protein will be tested in large animal models for complex urinary tract infections developed in the project by Odense University Hospital.
To optimize the vaccine Fraunhofer Institute for Cell Therapy and Immunology IZI and epitopic will identify and refine epitopes relevant for efficient vaccination. The Fraunhofer IZI team led by Dr. Nicolas Delaroque, will also provide immuno-analytical tools for vaccination studies carried out at the Odense University Hospital. Learning from antibodies directed at the glycosylation epitopic will develop a software to identify peptide mimotopes in silico from next generation sequencing phage display data. This will open new paths for drug and vaccine development.
The SVEET project will be carried out in three years starting now in April 2021. The joint project is based on an already long-lasting collaboration between the partners and will enable them to further refine their individual capabilities to support vaccine development in applying their proprietary technologies.
About the partners:
epitopic GmbH is using proprietary methods for rapid and precise identification of epitope antibodies' fingerprints. Epitopic was spun off from a ZIM project between Fraunhofer IZI and Polyquant GmbH and is today providing unmatched epitope mapping services to customers worldwide.
GlyProVac LLC is founded by CEO Anders Boysen and CBDO Ann Zahle Andersen in 2018 in Odense (Denmark). GlyProVac is a biotech spin-out from University of Southern Denmark (SDU). The backbone of GlyProVac is the proprietary platform technology, BEMAP, which enables the identification of bacterial O-linked glycosylated proteins. O-linked glycosylated proteins are particularly immunogenic and GlyProVac is specialized in the discovery and validation of this new class of antigens.
Odense University Hospital, Clinical Biofilm Group at the department of Clinical Microbiology uses innovative in vitro infection models intended to reproduce keys steps of pathogenesis. To assist the in vitro model research, the group has at its disposal various animal infection models, developed in collaboration with local hospital departments. The combined experimental platform enables detailed studies of infection pathogenesis and functions as a test platform for the development of novel antimicrobials, vaccines and biocompatible device materials.
Fraunhofer Institute for Cell Therapy and Immunology IZI investigates and develops solutions to specific problems at the interfaces of medicine, life sciences and engineering. One of the institute's main tasks is to conduct contract research for companies, hospitals, diagnostic laboratories and research institutes operating in the field of biotechnology, pharma­ceuticals and medical engineering.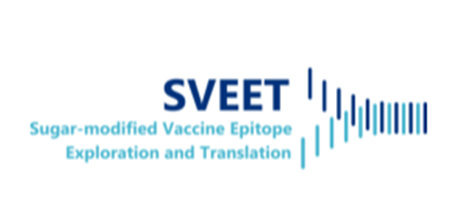 Contact
Dr. Michael Szardenings
Geschäftsführer / Managing Director
epitopic GmbH – Deutscher Platz 5e - 04103 Leipzig
Germany
E-Mail: michael.szardenings@epitopic.com
Phone +49 341 253 55 160
Cell +49 160 97953148