The Johner Institute is an expert in the development and approval of medical devices and supports employees of hospitals and manufacturers in the development, operation and application of medical devices and IT solutions for the healthcare sector.

The Johner Institute provides a free series of video training sessions on software development for medical devices.
In addition, a free starter kit "Safe Approval of Medical Devices" is offered.

Source and further information: Here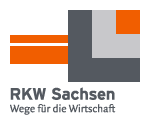 Founded in 1990, RKW Sachsen mainly advises small and medium-sized enterprises and supports their sustainable development. The qualification of the employees goes hand in hand with the consulting. Practice-oriented seminars as well as In-house trainings are aligned to the current needs of the enterprises. The advisers have professional experience of many years, obtain the necessary cheats and give the participants the equipment, in order to be their competition one step ahead. The ambition of the RKW Saxony team is to make tomorrow's knowledge usable today.
The DECHEMA Research Institute sees itself as an instrument of the scientific work of DECHEMA e.V.. The Institute has a staff of approx. 60 who are involved in Materials and Corrosion, White Biotechnology, Technical Chemistry and Electrochemistry.
The SLG Academy was founded as an independent consulting and training company in Saxony. Since then, our sphere of activity has been constantly expanding on international terrain. Achieving quality in products and processes is a task that requires the integration of different working practices, perspectives, values and goals. Our goal is the search for solutions that are sustainable in the long term and that advance your company.